Witam, tytuł nie bez kozery tak nazwałem, bo mam już dość tego pingwina, ale ze go potrzebuje do pracy na maszynie to muszę go jakoś zmęczyć, a idzie mi to samemu topornie.
Ale od początku, mam płytke z dystrybucja:
Kod: Zaznacz cały
http://www.linuxcnc.org/linuxcnc-2.7-wheezy.iso
oczywiście instalacja offline, po wielu nie udanych próbach późniejszego instalowania dodatkowych programów.
potem instalacja centrum oprogramowania już z neta za pomocą Synaptic
następnie to już instalowanie programów nie zbędnych do pracy:
-teamviewer_12.0.90041_i386.deb za pomocą centrum, idzie bezboleśnie ( nie to co wersja 13)
-opera, tu były schody ale jakoś wyklikałem i dajemy rade

, mianowicie w Synaptic ->ustawienia->repozytoria dodałem taki oto wpis:
deb
https://deb.opera.com/opera-stable/
stable non-free
zapisz ->odśwież-> aktualizuj i jest opera w najnowszej wersji (przynajmniej takiej z synchronizacja) i reszta systemu
-LinuxCNC tu tylko aktualizacja, podobnie jak wyzej:
deb
http://linuxcnc.org
wheezy base 2.7-rtai
i z wersji 2.7.4 jest 2.7.12 potrzebna do obsługi innego dodatku z którym tez po perypetiach już sobie poradziłem.
-freecad i tu juz problem: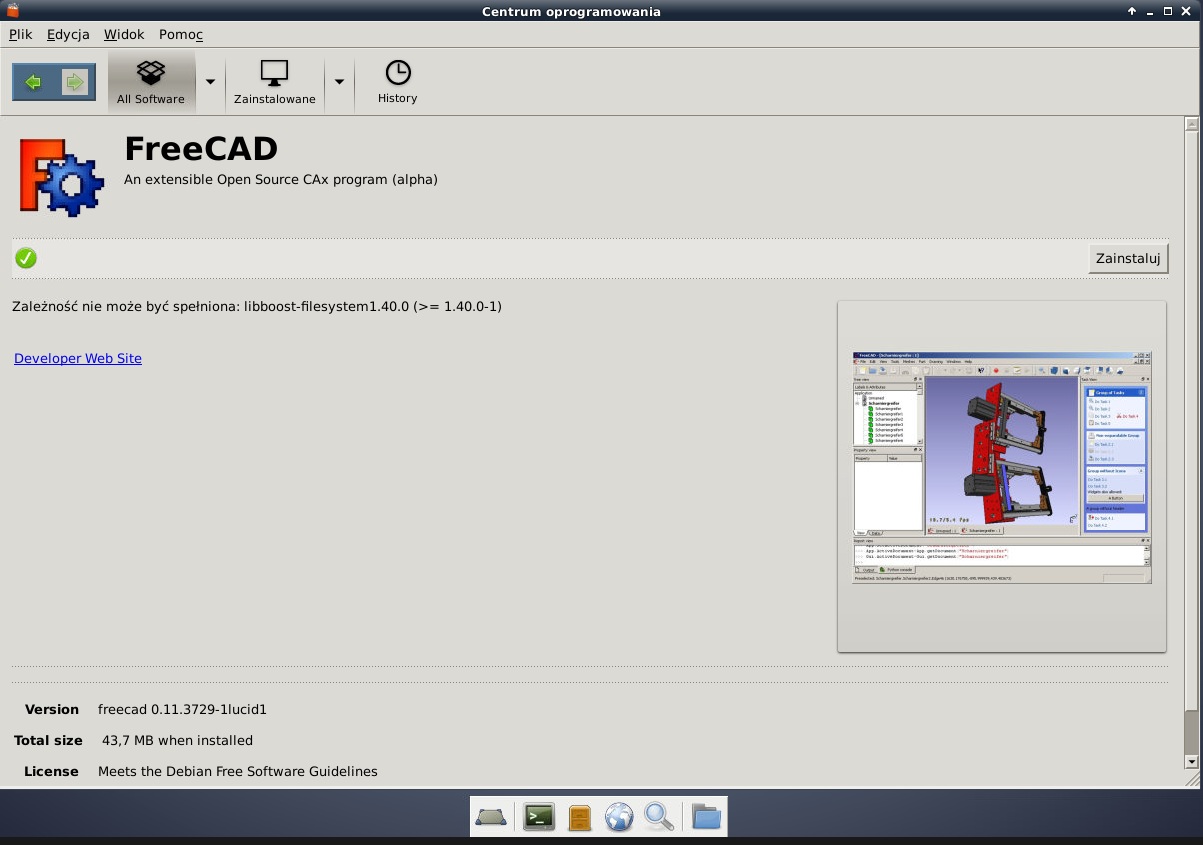 Z doświadczenia wiem ze jak coś sam zacznę szukać to więcej zepsuje niż naprawie, jakieś pomysły?